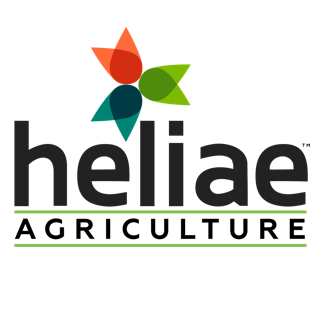 Regenerative Agriculture Company Brings Aboard Experienced Sales Executives to Enhance Presence in Key Regions
Heliae® Agriculture is pleased to announce the addition of Julia Engler and Porter Phelps as Regional Sales Managers to oversee two new U.S. territories. In their new roles, Engler and Phelps will work closely with distributors and retail partners in their regions to strategically implement the PhycoTerra® product line into recommended grower applications.
"We are excited to welcome Julia and Porter to the Heliae team," said Heliae President and CEO, Eric Lichtenheld. "Growing our team in these new key areas of the U.S. is essential to continuing to educate the agriculture community on regenerative agriculture and the benefits of the PhycoTerra® product line on soil health and overall production."
Julia Engler has been hired as Regional Sales Manager and will serve the Wisconsin and Illinois region. Engler has over 30 years' experience in agricultural sales with a focus on crop protection, seed and digital services. Her past experience includes companies such as Indigo Ag, Vive Crop Protection, Dupont Pioneer and Monsanto. She earned her M.B.A. from Edgewood College and a B.S. in Agricultural Business and Economics from the University of Wisconsin. Additionally, Engler is a Board Member of the Wisconsin Soybean Growers Association and a member of the National Soybean Growers Association, National Corn Growers Association and the Wisconsin Corn Growers Association.
Porter Phelps has been hired as Regional Sales Manager for the Kansas, Oklahoma and Texas region. Phelps has 20 years' experience in agriculture sales and agronomy, and has worked for Timac Agro USA, Novozymes BioAg and Monsanto BioAg. With a strong background in crop and soil sciences, Phelps will strengthen farmer relationships within his region through sound agronomic and product support. Phelps holds a B.S. in Agronomy from the University of Arkansas and resides in Garden Plain, Kansas.
"Both of these positions will play an integral role in supporting growers in their respective territories through implementing Heliae's product line of regenerative agriculture tools," said Norm Davy, Chief Revenue Officer at Heliae® Agriculture. "Their combined years of experience in the agriculture world, as well as their skills in building relationships will make them excellent additions to our team."
For more information on PhycoTerra® and how it is driving regenerative agriculture forward, visit PhycoTerra.com.
###
About Heliae Development, LLC
Heliae Development, LLC is a pioneering food and ag tech company located outside of Phoenix, Arizona. With the urgency required to meet global climate threats, Heliae focuses on researching and developing microalgae for commercial scale production of products and solutions that create world changing impacts. Heliae® Agriculture is on the path of understanding how a balanced soil microbiome improves plant vigor and marketable yields under stressed conditions, helping growers transition to regenerative agriculture practices. Find out more information about how Heliae is having a global impact at www.heliae.com.
Contact:
Shelley Baugh, Heliae Development, LLC
Marketing Director
480-758-5444
sbaugh@heliae.com