Jon Collison Joins Heliae® Agriculture as Regional Sales Manager for California and Arizona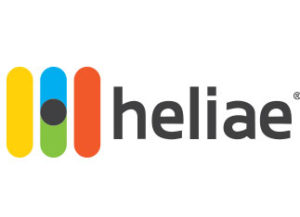 Heliae® Agriculture is pleased to announce the addition of Jon Collison as a Regional Sales Manager for California and Arizona. In his new role, Collison will work closely with distributors and retail partners to strategically implement the PhycoTerra® product line into their recommended grower applications.
"We are thrilled to welcome Jon to the Heliae team," said Norm Davy, Chief Revenue Officer at Heliae® Agriculture. "Growing our team is essential to continuing to educate the agriculture community on regenerative agriculture and the benefits of the PhycoTerra® product line on soil health and overall production."
Collison joins Heliae® Agriculture with over 20 years of experience in agronomy, crop nutrition and regional sales management. He brings a broad experience in crop production with his background spanning in agronomy, market analysis, relationship management and product development. He is licensed as a California Pest Control Advisor and is a Certified Crop Advisor.
"Jon will play an integral role in identifying key distributors and retail partners to build our business in California and Arizona," said Davy. "Through his years in the agriculture world, Jon has created trusted relationships and developed an understanding of what is needed to maintain healthy soil. I'm confident his past experience and knowledge-base will make him an excellent addition to our team."
Located in Nipomo, California, Collison has gained valuable experience working with successful organizations like Alltech Crop Science, Yara North America, Helena Chemical Company and Farmland Industries, Inc. He earned his Bachelor of Science in Agronomy from Iowa State University.
For more information on PhycoTerra® and how it is driving regenerative agriculture forward, visit PhycoTerra.com.
###
About Heliae Development, LLC
Heliae Development, LLC is a pioneering food and ag tech company located outside of Phoenix, Arizona. With the urgency required to meet global climate threats, Heliae focuses on researching and developing microalgae for commercial scale production of products and solutions that create world changing impacts. Heliae® Agriculture is on the path of understanding how a balanced soil microbiome improves plant vigor and marketable yields under stressed conditions, helping growers transition to regenerative agriculture practices. Find out more information about how Heliae is having a global impact at www.heliae.com.
Contact:
Shelley Baugh, Heliae Development, LLC
Marketing Director
480-758-5444
sbaugh@heliae.com