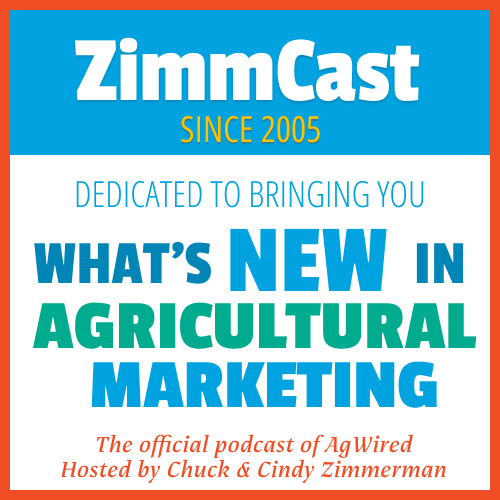 Hello and welcome to the ZimmCast.
Agri-Pulse is calling this month a "September to Remember" with a total of four virtual or semi-virtual events they are hosting – that's about 24 hours of content! Those events include:
2020 Virtual Food & Ag Policy Summit West –
September 9, 9:00 am – 5:00 pm Pacific Time
2020 Ag & Food Policy Summit (normally in Washington DC in March) –
September 21, 8:00 am to 5:00 pm Eastern
KC Agribusiness Club Ag Outlook Forum (hybrid live/virtual) –
September 28, 8:00 am to 4:00 pm Central
USB/ASA Webinar on Infrastructure Improvements (third in a series) –
September 24, 12-1:00 pm Central
In this ZimmCast, I talk with Agri-Pulse president Sara Wyant about the challenges of meeting planning in our COVID-19 world this year and the realities of going virtual.
That's the ZimmCast for this week. I hope you enjoyed it and thank you for listening.
Listen to the ZimmCast here: ZimmCast 655 - AgriPulse September Virtual Events
Subscribe to the ZimmCast in: