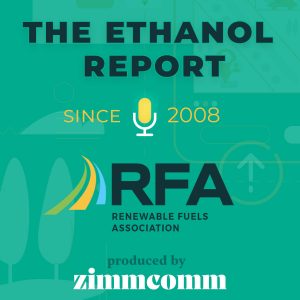 As the presidential election nears, the ethanol industry is watching closely to see which candidate will be more supportive of the Renewable Fuel Standard.
While Democratic candidate Joe Biden released a strong statement of support for the industry this week, the Trump Administration's Environmental Protection Agency continues to drag its feet on important decisions like the 2021 Renewable Volume Obligations and so-called gap year refinery waiver requests.
In this edition of the Ethanol Report, Renewable Fuels Association (RFA) president and CEO Geoff Cooper comments on what they would like to see EPA do before the election, as well as Brazilian ethanol tariffs, if Congress will pass another coronavirus relief package this year, and derecho damage.
Ethanol Report 8-28-20
(20:37)
The Ethanol Report is a podcast about the latest news and information in the ethanol industry that has been sponsored by the Renewable Fuels Association since 2008.
Choose an option to subscribe