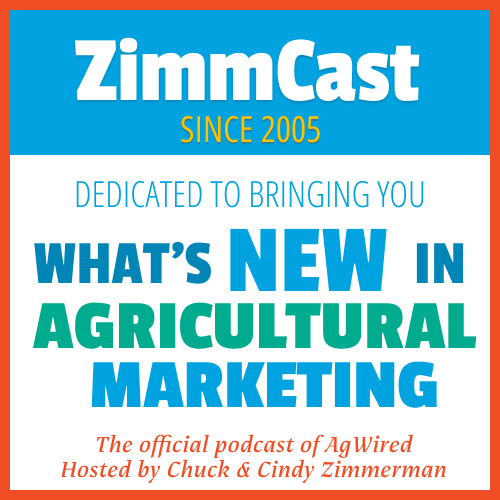 Hello and welcome to the ZimmCast, featuring weekly interviews with agribusiness industry leaders and all about what's new, with a focus on agricultural marketing.
In this week's program you'll hear from Marvin Kokes, Senior VP of Corporate Relations, NCBA. We talk about this week's Cattle Industry Summer Business Meeting and the virtual ag newsroom we created on AgNewsWire.
From there I share a few more of my conversations with sustaining partners of the National Agri-Marketing Association. You'll hear from Curt Blades, Senior VP, Agricultural Services, Association of Equipment Manufacturers; Laurie Fleck, President/CEO, FLM/Harvest and Laurel Caes, Public Relations Manager, North America, John Deere.
Listen to the ZimmCast here: NCBA Virtual Newsroom and More
Subscribe to the ZimmCast in: