Employees Promoted to Boost Efforts on Growing Sustainable Impact Worldwide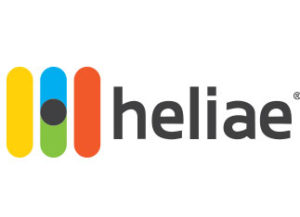 Heliae® Agriculture is pleased to announce the promotion of two team members, Karl Wyant and Shelley Baugh. In an era of sustainable uncertainty, Heliae is focused on delivering solutions that make a difference to global caretakers now and in the future. With dedication to finding and growing the right talent in house, Heliae continues its committment to furthering its mission of making a sustainable impact on the world.
"At Heliae we find it easy to promote from within when our passion for microalgae and creating solutions to impact the world is company wide," said Heliae President and CEO, Eric Lichtenheld. "With our 10 years of relentless focus, we are ready to have these positions assist in carrying us to a worldwide brand."
Karl Wyant promoted to VP of Ag Science. Dr. Wyant joined Heliae in 2019 as the Director of Ag Science. In his new role as Vice President of Ag Science, Dr. Wyant will be responsible for overseeing internal and external trials and agronomy training. He will be working closely with the sales team to implement innovative microalgae agriculture products for the marketplace. Focused on soil health, soil quality, and regenerative agriculture, Dr. Wyant will provide thought leadership and direction to the agriculture product lines. Before working at Heliae® Agriculture, Dr. Wyant served as an agronomist for a major agricultural inputs retailer in the California and Arizona growing regions.
Shelley Baugh promoted to Director of Marketing. Baugh has been with Heliae since January 2018 and has over 13 years in marketing and communications. In her new role, Baugh will be responsible for leading the overall global marketing strategy for Heliae and all associated brands, including public relations efforts, digital and traditional marketing, videography, support for all relevant teams, content strategy, as well as leading Heliae into the future as a recognizable and well-known brand.
"These promotions reflect our company's commitment to excellence," said Lichtenheld. "We have built a high performing team that requires us to recruit, retain and recognize individuals for their leadership and contributions. These individuals exemplify our company's high standards of integrity and we're looking forward to the excellent work they will continue to accomplish for Heliae in the future."
###
About Heliae Development, LLC
Heliae Development, LLC is a pioneering food and ag tech company located outside of Phoenix, Arizona. With the urgency required to meet global climate threats, Heliae focuses on researching and developing microalgae for commercial scale production of products and solutions that create world changing impacts. Heliae® Agriculture is on the path of understanding how a balanced soil microbiome improves plant vigor and marketable yields under stressed conditions, helping growers transition to regenerative agriculture practices. Find out more information about how Heliae is having a global impact at www.heliae.com.
Contact:
Shelley Baugh, Heliae Development, LLC
Director of Marketing
480-758-5444
sbaugh@heliae.com