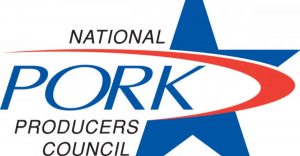 With an estimated two million hogs still backed-up on farms, the nation's pork producers are facing $5 billion in losses and the National Pork Producers Council (NPPC) is urging Congress to act swiftly to preserve their livelihoods.
According to an analysis by Dr. Steve Meyer, an economist with Kerns & Associates, based on lean hog futures prices on March 1 and July 10 and actual hog prices in the interim, potential 2020 revenue from hog sales has been reduced by roughly $4.7 billion. Other losses associated with euthanasia, disposal and donation of pigs with no market outlet and insufficient space to hold them mean U.S. pork producers have lost nearly $5 billion in actual and potential profits for 2020 and those losses are expected to continue into 2021.
NPPC held a press call Monday featuring Dr. Meyer, NPPC President Howard "AV" Roth, NPPC CEO Neil Dierks and Nick Giordano, NPPC Vice President and Counsel, Global Government Affairs.
Listen to the call:
NPPC press call 7-20-20