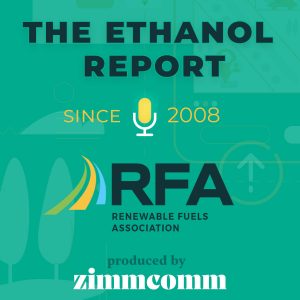 U.S. ethanol production is slowly clawing its way upward to more normal levels after reaching record lows in April, but it remains significantly lower than a year ago and the industry is hoping Congress will soon get a new stimulus bill passed to provide some aid.
Meanwhile, the Environmental Protection Agency is not making decisions on important ethanol issues, such as the 52 gap-year small refinery waiver requests and 2021 Renewable Volume Obligations.
In this edition of The Ethanol Report, Renewable Fuels Association (RFA) president and CEO Geoff Cooper provides an update on these and other important ethanol issues.
Ethanol Report 7-15-20
(16:23)
The Ethanol Report is a podcast about the latest news and information in the ethanol industry that has been sponsored by the Renewable Fuels Association since 2008.
Choose an option to subscribe