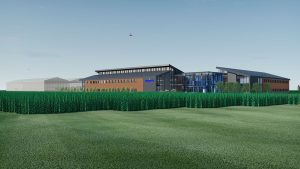 Syngenta has announced plans to build a new R&D Innovation and Customer Experience Center in the heart of the US Corn Belt.

The 90-acre site will be located in Malta, Ill., DeKalb County, about one hour west of Syngenta's global and North America Seeds offices in Downers Grove. The site was selected for its location, soil type and accessibility, and will provide facilities for large-scale events and engagement with growers on corn and soybean technology and innovation.

Justin Wolfe, Regional Director Seeds North America, says the new site will spotlight how Syngenta is transforming product development through on-farm collaboration with growers.
Learn more about the new center and Syngenta's commitment to farmers in this interview: Interview with Justin Wolfe, Syngenta