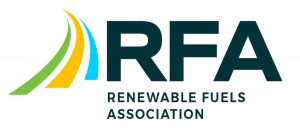 A year ago, the U.S. Environmental Protection Agency, at the direction of President Donald Trump, issued a final rule allowing retailers to sell 15% ethanol (E15) gas year-round in all parts of the country. That action created an increase in sales of E15 to more than 450 million gallons in 2019.
Meanwhile, U.S. ethanol production continues a slow recovery, inching up another 5.7%, or 40,000 barrels per day (b/d) last week, the largest volume since March. However, production remains tempered due to COVID-19 disruptions, coming in 26.7% below the same week in 2019. Richman says they are expecting that to continue as the economy opens up and people start moving again.
Renewable Fuels Association (RFA) economist Scott Richman discusses the tremendous growth in sales of E15 over the past year and how the industry is starting to recover from its biggest production decline in history.
Interview with RFA economist Scott Richman
8:59