In this edition of the ZimmCast podcast, hear from Jeremiah Karpowicz, Executive Editor of Commercial UAV News, talk about this year's Commercial UAV Expo Americas. This trade show and conference focuses on commercial drone integration and operation in a variety of industries, including agriculture.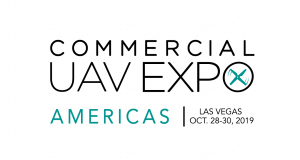 In the Conference Program, UAV industry experts share key insights into the issues asset owners face when implementing unmanned aerial systems, including systems selection and integration; developing enterprise workflows, guidelines and policies; data management and integration; and legal, safety and regulatory considerations. Plenary sessions and panels cover topics of interest to all end-users regardless of industry, while breakout sessions focus on UAV technology, applications and opportunities in the vertical markets listed above.
The International Exhibition includes drone airframe manufacturers, component and sensor manufacturers, software developers and service companies. Commercial UAV Expo Americas has more exhibitors than any other commercial drone show.
Listen to the ZimmCast here: ZimmCast 627 - Commercial UAV Expo Americas
Subscribe to the ZimmCast by clicking here.