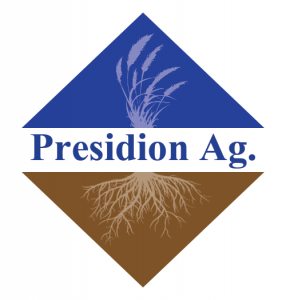 Presidion Ag. announces the official granting of U.S. Patent No. 10,221,108 on March 5th, 2019 from the United States Patent and Trademark Office.
This patent contains multiple claims of a composition comprised of Urea, NBPT and Dimethyl Sulfoxide.
Presidion Ag. is the Exclusive licensee in the United States of this patented technology. In addition to Presidion Ag. having the exclusive rights to sublicense these technologies for use on Urea or UAN, in the United States of America, Presidion Ag also has full rights to enforce the patent.
Presidion Ag urges those making, using, treating, selling or promoting for sale any Urea or UAN products to review the claims contained in Patent number 10,221,108, and consult with qualified patent experts, to independently evaluate their Products in view of the claims contained in U.S. Patent No. 10,221,108.
To obtain a patent license covered under this patent, or for further information please email to: info@presidionag.com.