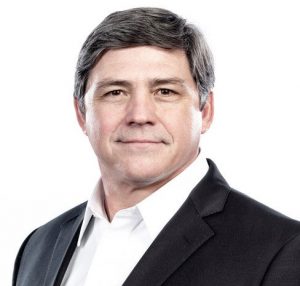 Veteran nutritionist Dr. John Thomson has joined AlzChem Animal Health as the U.S. Sales Manager for Feed Additives.
During his career, Thomson has managed research programs with a number of different feed and nutrition companies, provided technical support and training to customers and staff, and worked with customers to implement improvements. Recently, he was responsible for the management of research and technical support programs for Creamino, an innovative, patent-protected preparation of guanidinoacetic acid (GAA).
Creamino feed additive was invented by AlzChem in Germany. For more than a quarter of a century, AlzChem has specialized in manufacture and formulation of creatine for human nutrition. The feed ingredient Creamino presents a significant new opportunity to improve animal health and feed efficiency. It is currently sold for broiler and turkey production. AlzChem is committed to expand the Creamino label to allow use for swine and other animals in the future.
"We are very pleased to welcome Dr. Thomson to our growing team," said Steve Krask, CEO of AlzChem LLC. "He has extensive, hands-on experience with the Creamino product. Using his technical and industry knowledge, John will help nutritionists and farmers understand the benefits of this breakthrough feed additive and realize the value of Creamino in their operations," said Krask.
Thomson earned his doctorate in Nutrition from North Carolina State University, and a master's degree and bachelor's degree from the University of Georgia. Starting as county agricultural extension agent, and throughout his career, Thomson has worked with farmers to improve the health and well-being of animals and the efficiency of production agriculture. He will be located at the U.S. headquarters for AlzChem in Marietta, Georgia.
###
About AlzChem Animal Nutrition
AlzChem Animal Nutrition is key part of Specialty Chemicals at AlzChem Group AG, a vertically integrated German manufacturer of various chemical products based on the NCN chain. The company is the only manufacturer of patented Creamino, an innovative GAA feed additive developed by AlzChem. AlzChem Animal Nutrition offers an expanding product portfolio based on extensive research and development for production agriculture and companion animals.
Creamino is a feed additive that an animal processes into creatine once it is consumed. The additive streamlines the synthesis of creatine, reducing the amount of time and feed required for production. The benefits of Creamino include a reduction in feed costs for farmers, conservation of resources, and a reduction in the ecological footprint of food production and transportation. AlzChem developed Creamino between 2005 and 2009 as a creatine solution specifically for poultry and swine feed applications.
CONTACT:
Jeff Whetstine
March Consulting for AlzChem Animal Health
314.440.4248
jeff@consultmarch.com