The 2018 corn, soybean, and cotton crops are all forecast to be two percent larger than USDA predicted in August, in the latest crop production report issued Wednesday.
The new World Agricultural Supply and Demand Estimates also calls for larger production, increased domestic use, greater exports, and higher ending stocks for corn.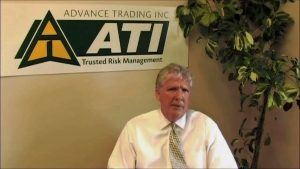 Feed and residual use and export demand projections were raised by 50 million bushels, with ethanol demand estimates raised by 25 million bushels. "As the increase to production projections more than offset these demand increases, the average farm price was decreased by 10 cents, with the new price range projected as $3.00 to $4.00 per bushel," noted the National Corn Growers Association.
"Corn was the biggest surprise in this report," said Brian Basting of Advance Trading, Inc., in his analysis during the MGEX Crop Conference call, adding that the "trade was actually looking for a decrease" in corn yield compared to August.
Listen to some of Basting's analysis here: MGEX crop call comments from Brian Basting, Advance Trading