In this week's program we'll meet the new leader of the Soil Health Partnership. We'll also find out what's new with Can-Am when it comes to a hunter's dream machine.
Don't forget that you can subscribe to the ZimmCast in iTunes, Google Play and other podcast directories. Or you can just listen right here if you'd like. The ZimmCast is the longest running podcast featuring agriculture. We hope you enjoy it and thanks for subscribing and listening.
Now let's get on with this week's program. I'm sharing two interviews that I hope you will enjoy. And I'm always looking for new ideas so don't hesitate to make suggestions.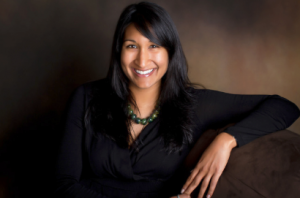 Dr. Shefali Mehta has been tapped as the new executive director of the Soil Health Partnership, a long-term data project that measures and quantifies the impact of farm management practices known to promote healthy soils.
"Everything we have literally starts with the soil, which is intimately connected to our very survival and ability to take care of current and future generations," Mehta said. Learn more about her and what is going on with the Soil Health Partnership in the program.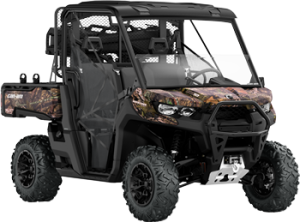 Andrew Howard, Can-Am, then talks with me about the Can-Am Defender Mossy Oak Hunting Edition HD10.
The top-of-the-line, purpose-built Can-Am Defender Mossy Oak Hunting Edition side-by-side vehicle includes factory-installed extras to appease the needs of modern hunters and outdoorsmen. Dressed in its exclusive water-dipped Mossy Oak Break-Up Country camo finish, the Mossy Oak Hunting Edition HD10 package is the direct result of joint effort from Can-Am and Mossy Oak Pro Staff. It starts with the regular Defender XT package items, yet receives its own unique functional, protective and rider-focused amenities to appeal to hunters. Essentials include gun boots, tool holders, Headache Rack with LinQ quick-attach system, half windshield, full hard roof, left-side mirror, heavy-duty front bumper, rock sliders and more.
Listen to the ZimmCast here: ZimmCast 595 - New Executive Director for Soil Health Partnership & Can-Am
We'll see both Shefali and Andrew at next week's Farm Progress Show. The ZimmComm Team will be on the scene.