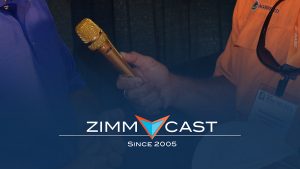 The 2018 National Farm Machinery Show continues to grow and evolve as evidenced by the changes in the location of exhibitors. This year even featured a new Varied Industries tent in the parking lot. There's a lot of room throughout the Kentucky Exposition Center but between the tractor pull and growth in exhibitors even more room is needed.
In this week's program we share interviews with Cyndee Smiley, Media Relations Manager for John Deere Ag & Turf and Ryan Quarles, Kentucky Commissioner of Agriculture.
Listen to the ZimmCast here: ZimmCast 574 - From National Farm Machinery Show
Subscribe to the ZimmCast podcast here. Use this url in iTunes or your favorite news reader program/app.