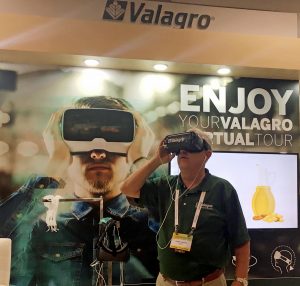 One of the gold sponsors at the 3rd Biostimulants World Congress in Miami this week is industry pioneer Valagro. The company is headquartered in Atessa, Italy with a product distribution network covering more than 80 countries, with a focus on California, Florida, and the Midwest in the United States.
In this interview, Valagro USA country manager Mario Mastrangelo talks about the company's commitment to research and development, new innovations, and the importance of the U.S. market for biostimulants. Interview with Mario Mastrangelo, Valgro USA
The 3rd Biostimulants World Congress is being held through November 30th, at the Hyatt Regency Hotel, Miami with more than 1,200 delegates from around the world expected to participate.