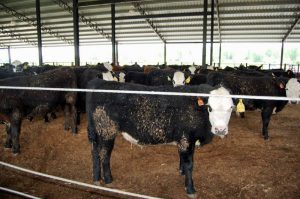 The Trump administration today announced it will withdraw controversial regulations under the Grain Inspection, Packers and Stockyard Administration (GIPSA) related to the buying and selling of livestock.
The action includes an interim final rule that deals with harm to competition and one proposed related rule issued in the final days of the Obama administration. The interim final rule was scheduled to be implemented this Thursday.
"The concern was that this rule as proposed would lead to unnecessary and unproductive litigation," said Secretary Sonny Perdue during a conference call with reporters from Europe on Tuesday. "My goal at this point is to make sure that the industry abides by the USDA motto and that is Do Right and Feed everyone."
Listen to Perdue's comments here: Secretary Perdue comments on GIPSA rule action
Lawmakers and industry groups applauded the action, including Senate Agriculture Committee Chairman Pat Roberts (R-KS) and House Agriculture Committee Chair Rep. Michael Conaway (R-TX); the National Cattlemen's Beef Association (NCBA), National Pork Producers Council (NPPC) and the National Chicken Council.