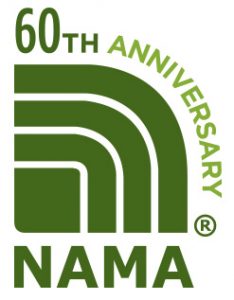 (Milwaukee, WI) The National Agri-Marketing Association's Fall Conference event is rapidly becoming a "can't miss" event for agri-marketers. Sessions will go beyond the "why" and get right to "here's how" with experienced leaders prepared to talk strategy and get real about ROI. The 2017 NAMA Fall Conference will take place in Milwaukee, WI, September 19-21.
Brian Carter will show you how to choose the best social media platform in the Opening General Session. Cheryl Cran will provide insight, ideas and strategies on how to work effectively with a multi-generational team in the event's Second General Session. And, NAMA is proud to announce the Closing Session will feature Jessie Corning, Senior Marketing Manager, Culver's, as the keynote speaker.
There are also two panel presentations that will explore today's trends in social media content and digital marketing, and give you the opportunity to learn from ag retailers. The NAMA Fall Conference provides unbeatable networking opportunities to meet new people and reconnect with agri-marketing professionals from across the country.
To kick off the conference, you can attend the Badger NAMA Ag Tour. The Ag Tour gives you the chance to sample some of Wisconsin's finest. With visits to an innovative dairy operation producing renewable energy, an old-fashioned cheese plant and the Miller Brewing Company. This tour takes place on September 19.
Find the full schedule of events on the website: http://www.nama.org/fall-conference/2017-home. Register now for this incredible opportunity to advance your career in agri-marketing. Rates go up on September 5 so reserve your spot today.
###
About NAMA:
NAMA is the nation's largest association for professionals in marketing and agribusiness. NAMA members take advantage of ag-centric networking, education and professional development opportunities through NAMA's network of chapters, and at conferences throughout the year. NAMA has been encouraging and recognizing excellence in the industry for 60 years. For more information, please visit nama.org or contact Jenny Pickett at (913) 491-6500 (jennyp@nama.org).