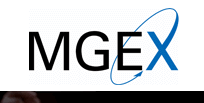 The USDA's National Agricultural Statistics Service (NASS) is estimating a record high 89.5 million acres of soybeans planted in the U.S. for 2017. That's up seven percent from last year. Corn acres are looking to be down about three percent.
All cotton acreage for 2017 is estimated at 12.1 million acres, 20 percent above last year, while all wheat planted area for 2017 is estimated at 45.7 million acres, down 9 percent from last year.
Brian Hoops of Midwest Market Solutions gave his commentary on the report during the Minneapolis Grain Exchange (MGEX) crop call with reporters. Listen in to the call here: MGEX Crop Report Conference Call
You can find more information, including the quarterly stocks report from NASS online.