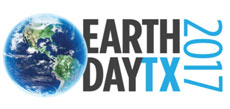 Ethanol has a seat on the ground at one of the largest Earth Day events in the country this weekend – Earth Day Texas, which last year hosted over 130,000 attendees, over 700 exhibitors and more than 250 speakers.

Even bigger and better this year, the event includes an alternative fuels educational session on Saturday where Renewable Fuels Association Vice President of Industry Relations Robert White will be speaking.
In this edition of The Ethanol Report, White talks about how ethanol has helped to clean up vehicle emissions and come a long way since the first Earth Day in 1970.
Listen to this episode here: Ethanol Report on Earth Day 2017
Click here to subscribe to the Ethanol Report podcast feed and never miss an episode!