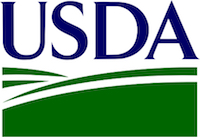 The USDA Agricultural Outlook Forum was held this week in Arlington, Virginia. The distinguished speaker at this year's event was former Iowa Governor Terry Branstad, who was recently nominated as ambassador to China.
Branstad took time during his speech to praise incoming Secretary of Agriculture Sonny Perdue and share his thoughts on the future of agriculture and economic development in rural America.
Catch his full address here:
Terry Brandstad Addresses Ag Outlook Forum
Terry Branstad Addressing Agricultural Outlook Forum
American Farm Bureau Federation (AFBF) President Zippy Duvall also spoke at this year's event. The American Farm Bureau Federation's public policy agenda shares much in common with the Trump administration on issues like regulatory reform and tax reform. But even harder issues such as farm labor and trade should present opportunities to engage with Congress and the White House, alike, AFBF President Zippy Duvall told participants at the USDA's Agricultural Outlook Forum.
Listen to Duvall's complete remarks where he addresses regulatory overreach, the tax code, immigration, trade and the 2018 farm bill:
Farm Bureau President Speaks at USDA Ag Outlook Forum
Zippy Duvall - American Farm Bureau Federation