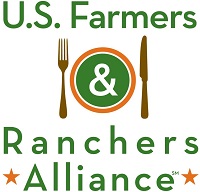 Agricultural organizations are doubling down on their defense of biotechnology as sustainable, after challenging Dannon for its pledge to eliminate genetically-modified ingredients from some products, citing that it improves sustainability.
"There comes a time when we as farmers and ranchers need to step up and challenge when companies misinform consumers," said U.S. Farmers and Ranchers Alliance CEO Randy Krotz on a press call this morning to announce plans for a "Straight Talk" campaign to engage the food industry in a dialogue on sustainable agriculture production.
While many foods are being marketed as non-GMO, Dannon was a tipping point for the industry because their pledge indicated that GMO crops were less sustainable that non-GMO crops. "It's really about sustainability – it's not about non-GMO or GMO, we can grow whatever the customer wants," said USFRA chair Nancy Kavazanjian of Wisconsin. "To equate a modern technology that we use that makes us more sustainable and to try and say it makes us less sustainable – that was the point where we had to say something."
USFRA and NMPF also launched an on-line dialogue about the topic today with the hashtag #AgTechTalk.
Listen to comments from Kavazanjian, Matlock, Mooney and Krotz here: Ag Groups Defend GMO Sustainability
Dialogue with reporters: USFRA/NMPF #AgTechTalk