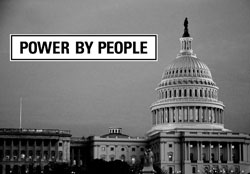 The 8th annual American Coalition for Ethanol (ACE) legislative fly-in is coming up next week, April 13-14, and some 70 members of the organization from about 15 states are planning to attend this year.
"It's really important that we show the human face of ethanol and renewable fuels," said ACE Executive Vice President Brian Jennings during an interview with Cindy Zimmerman. "We spend a lot of time with our participants to get them to think about the personal side of ethanol and what it has meant to them and we ask them to convey that when they sit in these meetings." Jennings says they have meetings set up with over 100 members of Congress or staff during the two days of the event.
Fly-in registration information is available at this link on the ACE website. And if you can't be there in person, stay tuned here for photos and interviews from the event.
Learn all about the ACE Fly-in here: Interview with ACE Executive Vice President Brian Jennings