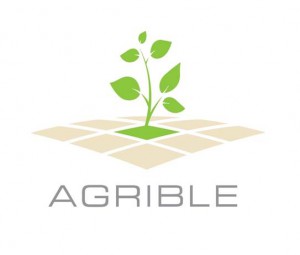 The American Society of Agricultural and Biological Engineers (ASABE) has named Morning Farm Report by Agrible a winner of a 2016 AE50 Award for Outstanding Innovations in Product or Systems Technology. AE50 awards honor the year's most innovative designs in engineering products or systems for the food and agriculture industries.
Morning Farm Report is a suite of predictive analytics tools that helps growers make the best decisions on their fields by translating the highest-resolution data available into actionable recommendations. With minimal input from the grower, Morning Farm Report delivers field-specific data and forecasts on yield, nutrients, pests, fieldwork recommendations, rainfall, crop health, and more.
"Many of us at Agrible are ASABE members, 20 years for me, and it's a great honor for Morning Farm Report to be recognized by the society I've respected for so long," said Chris Harbourt, CEO of Agrible. "We will continue to innovate and bring exciting new technologies to the marketplace."
This continued innovation includes the newly announced 2016 Grower Bundle for Morning Farm Report. The 2016 Grower Bundle introduces alerts for increased disease and insect pressure, nutrient availability forecasts and alerts, hourly forecasts on wind speed and direction, soil conditions, temperature inversions, and pollinator safety.
"As a grower, I'm excited to be part of a team that is creating tools that I utilize on our farm," said Luke Zwilling, Chief Product Officer of Agrible and ASABE member of 12 years. "It's a huge honor for Morning Farm Report to be recognized as an innovative tool for growers and to accept this award on behalf of Agrible."
Companies from around the world submit entries to the annual AE50 competition and up to 50 of the best products are chosen by a panel of international engineering experts. The judges select products that will best advance engineering for the food and agriculture industries. These engineering developments help farmers, food processors and equipment manufacturers cut costs, enhance quality and increase profits.
To learn more about Morning Farm Report's new features like Advanced Nutrient Engine, visit https://www.morningfarmreport.com/2016growerbundle/.