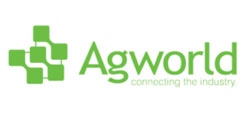 Agworld, a leading provider of mobile farm management software, announced a new partnership today with CDMS to provide crop protection and other product compliance information within Agworld's comprehensive platform.
Zach Sheely, President of Agworld, says "CDMS represents the most accurate and robust compliance data available today. Agworld's integration will offer the best solution for in-field farm management and recommendation writing."
Vincent Naso, CEO of CDMS says "Agworld is the ag data platform built for farmers and consultants to digitally manage farm business information in-field, in a collaborative environment. Agworld's information management platform and in-field tools are advancing the ag industry and CDMS is excited to increase its reach through its partnership with Agworld."
This partnership will allow Agworld to best serve their customers by providing the most accurate and current product information available for crop protection and crop nutrition. "Agworld tools help growers and consultants to manage their information in a centralized platform. Agworld is the only system with in-field, offline label checking for recommendation writing. Agworld's partnership with CDMS will incorporate the best in class CDMS database and the option for full CDMS regulatory, compliance checking. This partnership will enhance solutions to both growers and agronomists who utilize the Agworld system," says Sheely.