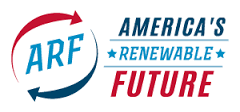 America's Renewable Future (ARF) released a 2016 Presidential Candidate midterm report card today during a press call putting candidates into three categories: good, needs work and bad. Scores were based on the candidates' support of the Renewable Fuel Standard (RFS) and ethanol in particular. Candidates who received good grades included Hillary Clinton, Donald Trump (who is visiting an ethanol plant in Gowrie, Iowa this week), Bernie Sanders, Mike Huckabee, Rick Santorum, Chris Christie, Lindsay Graham, George Pataki, and Martin O'Malley.
The midterm report was published to serve as a guide for voters come February 1, 2016 to understand where candidates stand on biofuels.
On the call:
Eric Branstad, America's Renewable Future, State Director
Derek Eadon, America's Renewable Future, Senior Advisor
ARF State Director Eric Brandstad said during the press call that ARF plans to notify their list of 45,000 supporters and other allies about these results at ethanol plant caucus trainings, phone calls from field staff, and other one-on-one grassroots efforts. In addition, ARF will utilize a mix of paid media tactics including direct mail, digital, and radio advertisements and Brandstad said they also plan to release caucus instructional videos.
Listen to the press conference audio here: ARF Midterm Candidate Report Score Card Press Conference