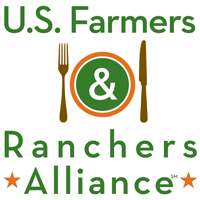 This morning the U.S. Farmers and Ranchers Alliance held a conference call with media to discuss recent Subway antibiotics announcement.

The call features Thomas Titus, an Illinois swine and crop farmer from Elkhart, Illinois. Titus will discuss his concerns and the potential impact on farmers and ranchers nationwide with the recent announcement by the Subway franchise food chain, which confirmed that it will begin to transition to serving only protein from animals that have never received antibiotics.
Also participating on this call to answer specific questions regarding antibiotics usage by farmers and ranchers is Dr. Jennifer Koeman, Director of Producer and Public Health at the National Pork Board in Des Moines, Iowa. Dr. Koeman is responsible for the development and implementation of public health and producer health programs, and collaborates with the director of pork safety to address pork-related, food-borne disease issues. She oversees research on a broad range of issues including zoonotic disease, antibiotic use in livestock production, antibiotic resistance, effect of production on public and environmental health, and workplace safety.

The moderator for the call is Kevin Aandahl, new USFRA Director of Communications.
You can listen to or download the press conference call here: USFRA Press Call