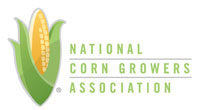 Leaders of the National Corn Growers Association (NCGA) and the National Farmers Union (NFU) jointly released a new white paper Thursday on how the EPA's proposed rule for the Renewable Fuel Standard (RFS) is threatening farm income and rural economies across the United States.

The paper cites the latest USDA data on net cash income for American farmers and ranchers, which is forecast to decline by 26 percent in 2015 from peak levels in 2013, as proof that the EPA proposal is impacting the farm economy. "That devastating forecast is worse than originally projected, and it represents the lowest farm income levels in nearly a decade, and it could get worse," says the paper.
NFU president Roger Johnson and NCGA president Chip Bowling announced the white paper and took questions from the media.
Listen to the announcement from NCGA and NFU here: Press call on RFS/farm income white paper