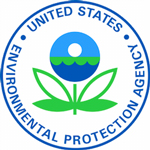 The deadline for submitting comments to the Environmental Protection Agency on the proposed Renewable Fuel Standards for 2014, 2015, and 2016 is Monday, July 27.
Here are comments from EPA, National Corn Growers Association (NCGA), and the Renewable Fuels Association (RFA) encouraging stakeholders to submit comments on the proposal.
Comment Deadline for RFS Proposal is Monday –
EPA administrator Gina McCarthy
NCGA president Chip Bowling
RFA CEO Bob Dinneen
Comments can be submitted directly to the EPA by going to the Federal eRulemaking Portal.