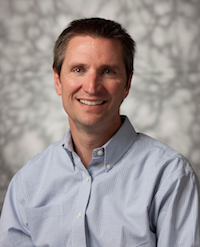 Last week Bret Lieberman, was appointed Vice President of North America, New Holland. I just completed an exclusive interview with him which is available to all ag media. We started our conversation talking about his background which is extensive and diversified. In fact, today he's celebrating being with the company for 25 years.
Bret joined the company in 1990 with a position in service parts. Bret continued to expand his experience with various roles in purchasing, human resources, quality management and haytools production. Most recently, Bret has held the position of head of North America Manufacturing, where he has been responsible for all agricultural and construction manufacturing plants since 2009. He's seen a lot of changes in the brand over the years and he says they've all been positive.
You can find the press release here.
Please feel free to download and use: Bret Lieberman, New Holland