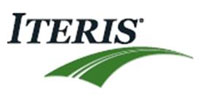 Iteris, Inc. (NYSE MKT: ITI), a leader in providing intelligent traffic management and weather information solutions, announced the opening of its ClearAg™ Crop Protection application programming interfaces (API) beta testing program.
ClearAg Crop Protection APIs will provide leading agriculture retailers, manufacturers and growers access to the latest Iteris product capabilities for field-level analytics and visualization tools. The ClearAg Crop Protection APIs feature new endpoints for advisory services around planting and harvest timing, pest and disease emergence, crop nutrition, crop canopy conditions, and irrigation for integration into precision agriculture applications. Iteris' ClearAg Mobile application offering is also available through the beta program.
"ClearAg Crop Protection is an exciting next stage of our ClearAg decision support tool set," said Tom Blair, senior vice president of Iteris' iPerform division. "Through our ClearAg solution set, agribusinesses will have access to real-time content and agricultural models that can enhance decision-making for all stages of crop production. From planning to planting, growing and harvesting, the latest ClearAg Crop Protection APIs will enable users to have the right information for the right field at the right time, providing the best information available to make the right decisions."
ClearAg Crop Protection is the latest release in the ClearAg API decision-support and modeling-as-a-service product tool set. It follows the recent product launches of ClearAg Select field-level weather APIs and ClearAg Prime soil condition information, which are also designed to empower third-party precision ag applications with field-level analytics information for data-driven farming.
ClearAg Select and Prime API releases featured the application of historic field-level climatological information in context to current weather and soil conditions, combined with data science and scalable infrastructure. ClearAg Select and Prime also included API endpoints around field-level weather, accessibility index, growing degree days, and crop growth modeling. With the information ClearAg API solutions provide, agribusiness staff from crop consultants to agronomists can make better, faster and more informed decisions around everything from seed selection, to planting, and harvesting, through to commodity-based pricing decisions.
The ClearAg adaptive modeling solution is an intuitive application set that expands the power of agronomic models to solve complex agricultural challenges. Iteris' patent-pending technology leverages ensemble modeling of weather conditions and agronomic models, multi-sensor, science-based analysis of current and past weather and soil conditions, all curated by a staff of degreed meteorologists. The ClearAg solution set provides real-time information where and when you need it.
To participate in the ClearAg Crop Protection beta program, please contact Iteris at ag@iteris.com.

Link to full release.