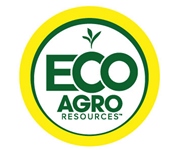 Solvay's global business unit Novecare announced that it will team up with US-based Eco Agro Resources to develop market and product portfolio opportunities in North and South America.
The partnership is part of larger discussions aimed at leveraging the companies' combined enhanced efficiency fertilizer products (EEFs) for agricultural distributors and customers. The partnership was announced today at the start of The Fertilizer Institute's annual conference in Scottsdale, Arizona.
Andrew Semple, CEO of Eco Agro Resources, sees the partnership as a natural evolution of the business. "We've worked to identify and develop novel technologies to bring to the agricultural marketplace. To accomplish this takes the right people and relationships. Solvay Novecare's culture, portfolio, and customer and market focus complements our own strategy and offerings."
Formed last year, Eco Agro Resources is a specialty chemicals developer based out of Florida with a strong pedigree in nitrogen stabilizers and phosphorus enhancers. Solvay Novecare is one of the industry's fastest growing specialty chemical players serving the agrochemicals, coatings, home & personal care, industrial and oil & gas markets. Its agrochemical portfolio includes sustainable solutions for fertilizer and crop protection, soil and water management, and anti-drift formulations for pesticides.
Read full release here.