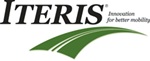 Iteris, Inc. a leader in providing intelligent traffic management and weather information solutions, is partnering with Satshot, Inc., a leading provider of satellite and aerial imagery, to provide multispectral images for assessing crop growth and deficiencies on fields through the Satshot user interface.
Through this partnership, Iteris' ClearPath Ag™ weather content system will be incorporated into Satshot's mapping and remote sensing imagery system. Satshot customers – from individual growers to crop consultants and agribusiness corporations – will have the ability to utilize the high resolution, field level ClearPath Ag platform to identify field areas with persistent crop issues through detailed geo-referenced imagery. Iteris will also integrate Satshot crop imagery into their own ClearPath Ag technology to benefit compliance reporting, irrigation forecasting and crop yield optimization.
"We are committed to providing advanced agriculture solutions that enhance decision-making for agri-businesses, crop consultants and producers alike," said Tom Blair, Iteris' senior vice president, iPerform. "Our solutions provide hyper-local weather information for real-time decision-making that will help maximize crop yields while minimizing risk and input costs. This agreement builds upon our expansion into the precision agriculture market and affirms our strategy of integrating leading technologies with the most advanced companies in the industry."
Iteris' ClearPath Ag system provides agri-businesses with actionable, field-level weather information needed for data-driven decision making of efficient crop management, resource allocation, and risk reduction and mitigation. ClearPath Ag is a part of Iteris' ClearPath set of weather related information diagnostics and solutions, providing actionable information for both "on-road" and "off-road" applications. Iteris' line of ClearPath data analytics has a broad application for traffic, agriculture, facilities management, utilities and weather solutions.
"The integration of ClearPath Ag's high-precision weather content into the Satshot imagery system will provide users with the latest information to make intelligent decisions in managing their fields," said Lanny Faleide, president of Satshot Technologies. "Satshot users will now have access to more information than ever before, making it substantially easier to monitor crop growing conditions."