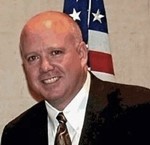 Eco Agro Resources LLC announces the appointment of Andrew Semple as CEO and Member of Board, based in Sarasota Florida. Semple brings over 25 years of knowledge and experience within the fertilizer industry and recently from his past responsibilities as the Vice President of International Sales with Agrotain International and Koch Agronomic Services.
"We're excited to have Andrew join and lead our team," states Ray Perkins, Chief Management Officer of Eco Agro Resources." "Andrew's proven track record to lead an enhanced efficiency fertilizers team is exactly what we need to take us to the next level at Eco Agro Resources. Andrew's experience and relationships in over 70 Countries globally will be a huge asset to help us grow our N-YIELD, N-BOUND and additional efficient fertilizer technologies.
Eco Agro Resources is introducing innovative new technologies like N-YIELD™ nitrogen stabilizer, N-BOUND™ nitrogen stabilizer and PHOSGAIN™, a phosphate efficiency product to the global agricultural markets.
Eco Agro Resources Chief Operating Officer David McKnight states, "Andrew brings with him the ability to build a company culture in which customers and partner companies welcome, and like to work with. We look forward to a strong expansion into the area of Advanced Fertilizer Technologies markets by supporting Andrew with our strong Research and Product Development Team."