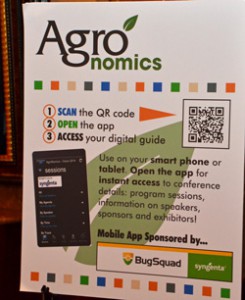 The 84th Annual Convention of the American Society of Farm Managers and Rural Appraisers is being held in conjunction with the Agronomics Vision 2014 conference in Reno, NV. Here are photos and audio and video files for your use. More will be added as they get edited. We're expecting about a dozen or more in total.
Photos:
Agronomics Vision 2014 Photo Album
Interviews & Audio:
Opening Remarks from Karen Ross, California Sec. of Food & Agriculture
Dr. Robert T. Fraley Speech, Monsanto EVP & CTO
JoAnn Wall, Central Coast AgAppraisal, Inc.