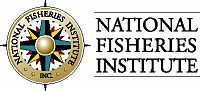 The National Fisheries Institute is hopeful that the farm bill conference committee will finally repeal the USDA catfish inspection program that was authorized in the 2008 farm bill.
In this interview, Gavin Gibbons with the Institute, talks about support in Congress for the repeal and threats of WTO-sanctioned retaliation against U.S. ag exports by Vietnam and China if the law remains in the final farm bill. Gavin Gibbons, National Fisheries Institute
Find out more at RepealCatfish.com.