The Field Notes podcast series from Koch Agronomic Services will break down the science and technology behind agronomy to help growers do more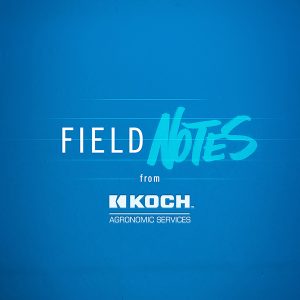 with less. Crop science experts and others in the agriculture industry will discuss topics ranging from nitrogen loss and soil health to ways growers can increase operational efficiencies. You can find more information on these topics, including previous episodes of the podcast, on this webpage.
Choose an option to subscribe
For Spotify on your computer download the desktop app.