(INDIANAPOLIS, IN) Corey Scott of Scandia, Minn., has been named Athian's Vice President of Sales and Marketing. Scott is an experienced livestock sustainability professional who understands how to bridge the gap between farmers and ranchers and the remainder of the animal agriculture value chain.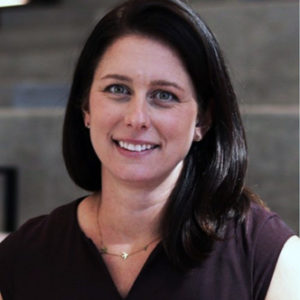 Prior to joining Athian, Scott spent 15 years in food agriculture, most recently with Truterra LLC, the sustainability division of Land O'Lakes. She received her Executive MBA and undergraduate degrees from the University of Minnesota and Carlson School of Business. In 2023, she was selected as one of GreenBiz's 12 Women Cultivating Sustainable Food Systems and earned a U.S. Dairy Sustainability Award for her work in collaborating across the dairy supply chain to provide on-farm investment in sustainable practices and reduce dairy's overall environmental footprint.
"The addition of Corey Scott underscores our commitment to building internal expertise in the livestock industry," said Paul Meyer, CEO of Athian "Corey is not only ingrained in the livestock community but also deeply understands the needs of corporations seeking to meet sustainability goals."
The company's key mission is to help the beef and dairy value chains capture and claim carbon credits earned through sustainability efforts by aggregating, validating, and certifying, greenhouse gas (GHG) reductions, and monetizing those reductions through the sale of carbon credits.
"I'm excited to see Athian pull together multiple players in the livestock space to achieve significant positive environmental impact because it requires our collective work," says Corey Scott, Vice President of Sales and Marketing. "We are bridging the marketplace between producers that are practicing stewardship and other beneficiaries that need exposure to the data for the emissions mitigation that's happening at the farm level. We're providing a level of transparency that has not happened in the livestock value chain historically while also creating revenue opportunities for producers."
About Athian
At Athian, we are technology experts with farming in our genes. We enable environmental sustainability for animal agriculture because we believe in being good stewards of the earth's resources for generations to come. We use software to aggregate, certify, and fund greenhouse gas reductions throughout the entire livestock value-chain. Athian's platform is an industry-based analytics tool that enables the livestock industry to improve sustainability by providing carbon credits. Athian's marketplace provides quality greenhouse gas credits that fund livestock producers' sustainability measures. Athian is a High Alpha Innovation company based in Indianapolis, Ind. Learn how to join us in this effort at Athian.ai.
###
Contact:
Michael Whitmer
michael@athian.ai
(314)795-4946