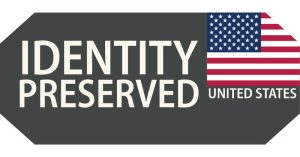 The U.S. Identity Preserved brand is now officially a global entity with its introduction this week at an event in Vietnam.
The Specialty Soya and Grains Alliance (SSGA) met with buyers and food producers in Saigon to introduce the new international mark designating premium crops with verifiable origins and superior products from the U.S.
The U.S. Identity Preserved quality assurance plan and brand mark symbolizes a landmark advancement in the verification of trust, traceability and value for food manufacturers, processors and exporters. Since the brand was unveiled to an American audience in December 2021, a dozen U.S. companies have joined the program and are using the mark – with several more companies currently going through the application and qualification process.
Listen to comments from the event:
Eric Wenberg, executive director, SSGA;
Shane Frederick, manager of strategic programs, SSGA;
Hathairat Prachayaphiphat, Green Spot Co., Thailand;
Todd Sinner, partner, SB&B Foods (North Dakota processor/food ingredients company)
David Williams, (Michigan farmer and United Soybean Board director)
SSGA US Identity Preserved Vietnam
19:26