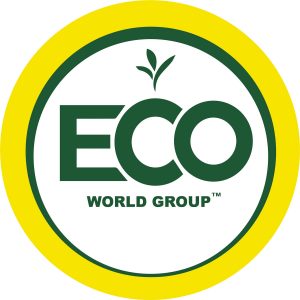 Eco World Research and Development Group, LLC ("Eco World") and Solvay USA, Inc. ("Solvay") announced that the companies have entered into a mutually agreeable settlement and multi-year United States patent license agreement. The agreement relates to enhanced fertilizer technologies containing dimethyl sulfoxide ("DMSO"), urease inhibitors, and nitrification inhibitors. The agreement provides Solvay a license to a portfolio of World Source Enterprises, LLC patents, controlled by Eco World.
The remaining terms of the agreement are confidential.
###
About Eco World
Eco Agro is a U.S.-based nutrient efficiency company dedicated to bringing technologies to farmers to help them be more productive. With a global network of customers, we are delivering innovative and quality products to the agricultural nutrient market, with focus on an economic, agronomic and responsible approach.
About Solvay
Solvay is a science company whose technologies bring benefits to many aspects of daily life. With more than 23,000 employees in 64 countries, Solvay bonds people, ideas and elements to reinvent progress. The Group seeks to create sustainable shared value for all, notably through its Solvay One Planet plan crafted around three pillars: protecting the climate, preserving resources and fostering better life. The Group's innovative solutions contribute to safer, cleaner, and more sustainable products found in homes, food and consumer goods, planes, cars, batteries, smart devices, health care applications, water and air purification systems. Founded in 1863, Solvay today ranks among the world's top three companies for the vast majority of its activities and delivered net sales of €9 billion in 2020. Solvay is listed on Euronext Brussels (SOLB) and Paris and in the United States, where its shares (SOLVY) are traded through a Level I ADR program. Learn more at www.solvay.com.