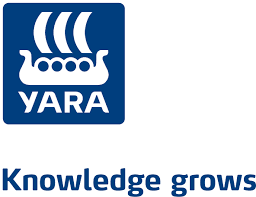 Yara North America today announced the launch of Farm Water Advisor, an irrigation solution that enables precise irrigation scheduling with no expensive hardware or additional costs, now offered free of charge for all California growers and advisors for immediate use. Made in partnership with The Weather Company, an IBM business, Farm Water Advisor uses a range of data, including field-specific weather and soil and irrigation system information, in order to provide hyper-local weather forecasts and recommend the best schedule for maximum yields.
"We have focused on some of the largest acreage crops in California, including nut trees, citrus, grapes and olives," said Scott Warr, commercial manager for digital farming at Yara North America. "We knew there was a need for a simple and accurate solution that any grower could use with or without other scheduling tools. Farm Water Advisor puts this power in the palm of your hand."
Farm Water Advisor advises farmers when, where and how much to irrigate for the coming seven days, and allows them to fine-tune their crop performance. The most effective irrigation schedules begin with accurate evapotranspiration forecasts, field-specific soil infiltration models, crop water demand curves and irrigation application rates.
Farm Water Advisor contributes to Yara's goal of improving fertility use efficiency and sustainability by contributing to field-level precision irrigation. The solution makes precision crop water stress management accessible to every farmer, providing them with an in-depth understanding of crop water stress to increase yields sustainably. Through Farm Water Advisor, farmers get reliable results with an easy-to-use irrigation scheduler that can improve current irrigation methods.

The irrigation scheduling solution is currently available for California growers and advisors that work with almonds, walnuts, pistachios, grapes, mandarins, oranges, lemons, grapefruit and olives. This free solution is available as a native smartphone application (iOS and Android) and as a desktop web application.
To learn more about Farm Water Advisor, visit: farmwateradvisor.com. To read up on Yara North America and its many accomplishments over the last 75 years, visit: www.yara.us or www.yara.ca.
###
About Yara
Yara grows knowledge to responsibly feed the world and protect the planet. Supporting our vision of a world without hunger, we pursue a strategy of sustainable value growth, promoting climate-friendly and high-yielding crop nutrition solutions for the world's farming community and food industry.
Yara's ambition is to be the Crop Nutrition Company for the Future. We are committed to creating value for our customers, shareholders and society at large, as we work to develop a more sustainable food value chain. To achieve our ambition, we have taken the lead in developing digital farming tools for precision farming, and work closely with partners throughout the food value chain to improve the efficiency and sustainability of agriculture and food production.
Founded in 1905 to solve the emerging famine in Europe, Yara has established a unique position as the industry's only global crop nutrition company. With our integrated business model and a worldwide presence of around 16,000 employees and operations in over 60 countries, we offer a proven track record of responsible and reliable returns. In 2019, Yara reported revenues of USD 12.9 billion.
Contact:
Lauren Berry
817-209-5197
lberry@archermalmo.com