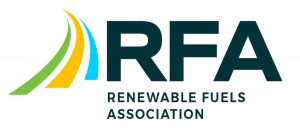 As Congress continues to negotiate a new COVID-19 aid package, the pandemic continues to batter the U.S. ethanol industry and the Renewable Fuels Association (RFA) wants lawmakers to know the challenges producers are facing.
With losses from the pandemic nearing $4 billion, the ethanol industry continues to fight for implementation of the Tenth Circuit Court decision nationwide, and prepares to enter the new year with the uncertainty of having no Renewable Volume Obligations set for 2021.
Added to all of this, Brazil made the decision this week to impose a 20 percent tariff on all U.S. ethanol imports.
RFA held a press conference to provide an update on these issues and more with:
Geoff Cooper, RFA President and CEO
Scott Richman, RFA Chief Economist
Jeanne McCaherty, RFA Chairperson
Erik Huschitt, RFA Vice Chairman
Listen to opening comments from each:
RFA Ethanol Industry Update (27:15)