(Atlanta, GA) AlzChem Animal Nutrition welcomes David Nelson as National Sales Manager for the USA. Nelson joins AlzChem having 25 years of experience in animal nutrition, specializing in feed additive sales, product technical support and training and commercial research trial design. Most recently, Nelson was responsible for application development and technical service for a diverse chemical manufacturer with primary focus on nutrition products for broilers.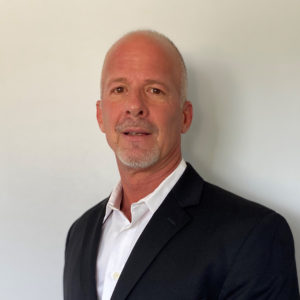 "David joins our team as a leader to help us as we expand our customer base," said John Thomson, U.S. Sales Director for Feed Additives at AlzChem Animal Nutrition. "His experience makes it possible for AlzChem to onboard new customers more rapidly and provide a high level of service."
Creamino feed additive was invented by AlzChem in Germany. For more than 25 years, AlzChem has specialized in the production and formulation of creatine for human nutrition. The feed ingredient Creamino presents a significant new opportunity to improve animal health and feed efficiency, providing creatine via the natural processes within an animal. The product is currently sold for broiler and turkey production only. AlzChem is committed to expand the Creamino label in the USA to allow use for swine and other animals in the future.
Nelson earned both his Bachelor of Science Degree and Master's Degree in Poultry Science from University of Florida. He can be reached at david.nelson@alzchem.com.
###
About AlzChem Animal Nutrition
AlzChem Animal Nutrition is a key part of Specialty Chemicals at AlzChem Group AG, a vertically integrated German manufacturer of various chemical products based on the NCN chain. The company is the only manufacturer of patented Creamino-an innovative guanidinoacetic acid (GAA) feed additive developed by AlzChem. AlzChem Animal Nutrition offers an expanding product portfolio based on extensive research and development and stringent quality control for production agriculture and companion animals.
Creamino is a feed additive that an animal processes into creatine once it is consumed. The additive streamlines the synthesis of creatine, reducing the amount of time and feed required for production. The benefits of Creamino include a reduction in feed costs for farmers, conservation of resources, and a reduction in the ecological footprint of food production and transportation. AlzChem developed Creamino between 2005 and 2009 as a creatine solution specifically for poultry and swine feed applications.
CONTACT:
Jeff Whetstine
March Consulting for AlzChem
314.440.4248
jeff@consultmarch.com