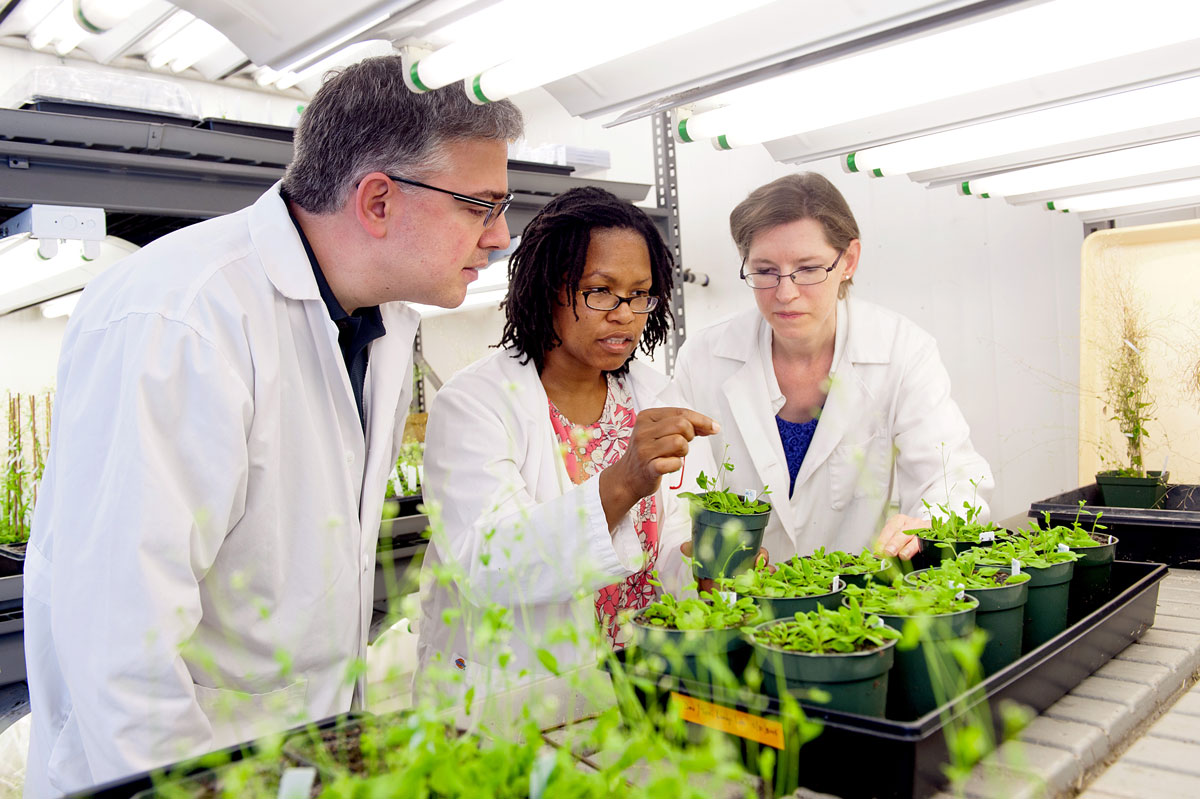 Discovering how to feed, clothe, heal and fuel a growing population is no easy task, and no one entity can do it alone.
The North Carolina Plant Sciences Initiative (N.C. PSI) brings together leading minds from academia, government, industry and start-ups to collaborate on data-driven plant sciences and develop resilient agricultural systems.
N.C. PSI and its partners are creating a research to market pipeline that will impact generations to come: farmers, the green industry and commercial businesses that will all grow and prosper from our results; researchers who will solve global agricultural challenges; and students who will be tomorrow's leaders in agricultural science.