2019 has been another winning year for the partnership between ethanol and crappie fishing.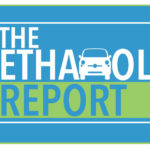 The Renewable Fuels Association (RFA) is wrapping up a third year as co-title sponsor of the Crappie Masters All American Tournament Trail with the national championship in Grenada, MS, concluding September 28.
In this Ethanol Report, RFA Vice President of Industry Relations Robert White talks about how successful this family-oriented fishing event has been for promoting the use of E10 in boat engines and how it is getting even bigger.
Ethanol Report 9-27-19