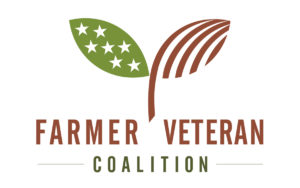 The mission of Farmer Veteran Coalition is mobilizing veterans to feed America.
We cultivate a new generation of farmers and food leaders, and develop viable employment and meaningful careers through the collaboration of the farming and military communities. We believe that veterans possess the unique skills and character needed to strengthen rural communities and create sustainable food systems. We believe that agriculture offers purpose, opportunity, and physical and psychological benefits.
In this podcast, founder/director Michael O'Gorman talks about what motivated him to start the organization and how it has developed.
Listen to the ZimmCast here: The Farmer Veteran Coalition