Next week will be a busy week in Washington, DC with National Ag Day Activities, the Agri-Pulse Ag & Food Policy Summit and American Coalition for Ethanol (ACE) annual Fly-in. So this week's program starts out with Sara Wyant, Agri-Pulse, providing a preview of this year's Summit program which features several panels and lots of well known individuals who will be speaking to the topics. If you are interested in attending the summit, Sara says there is still limited seating available.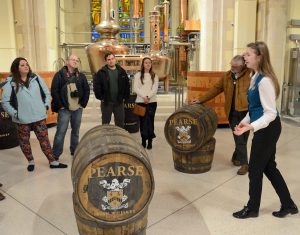 Jamie Johansen has been in Ireland this week for the Alltech KEENAN Great Green Getaway, which has included tours of the KEENAN production facility and the new Pearse Lyons Distillery, and visits to a number of high-performance Irish dairy farms. It will conclude with St. Patrick's Day celebrations in Dublin City Centre.
The ZimmCast includes Jamie's interview with Alltech's Maeve Desmond about the getaway event, as well as Alltech's founder, Dr. Pearse Lyons, who passed away just days before the event started, and how he founded this amazing company.
Listen to the ZimmCast here: ZimmCast 577 - Agri-Pulse and Alltech
Subscribe to the ZimmCast podcast here. Use this url in iTunes or your favorite news reader program/app.