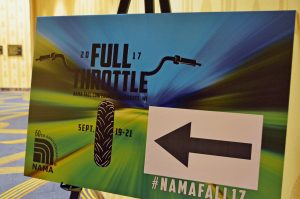 The National Agri-Marketing Association held its 2017 NAMA Fall Conference September 19-21 in Milwaukee, Wisconsin.
The theme of the conference was "Full Throttle" in honor of the home of Harley Davidson, and the program was filled with speakers and sessions focused on marketing with social media.
This virtual ag newsroom includes links to photos and audio content available free of charge for digital or print publication or broadcast.
2017 NAMA Fall Conference photo album
NAMA Going Full Throttle in Milwaukee –
Interview with NAMA president Amy Bradford, GROWMARK