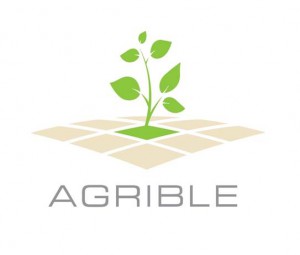 Agrible, Inc. is pleased to announce its appointment to the interim board of a coalition to address the importance of big data privacy, security, and transparency for growers. This coalition of leading farm and commodity associations, growers and companies – startups and large corporations alike – will work to promote privacy and security principles for farm data.
According to an American Farm Bureau Federation (AFBF) poll, over 80% of growers indicated that they do not know what happens to their data after they upload it to an Ag Technology Provider (ATP). In response to this concern, the coalition is developing the Transparency Evaluation tool: a reliable and easy-to-use resource enabling growers to make the most informed decisions possible on who they trust with their data.
The tool will be based on key questions that ATPs answer about what happens to a grower's data after it is uploaded. Answers will then be published to a searchable database with links to each ATP's data policy. "Data security is incredibly important to the growers we work with and we whole-heartedly agree. It's one of the principles Agrible was founded on," said Chris Harbourt, CEO of Agrible. "Joining the interim board of this new coalition provides yet another way for us to honor our commitment to growers to be transparent about our data policies and to push the industry to do the same."
In addition to becoming an interim board member, Agrible will have a representative on the coalition's technical committee. Because Agrible's team of experts include both highly-skilled scientists and active growers, they bring the unique perspective of knowing what issues are important to the agricultural community and how best to address them. "It's important for startups like Agrible, as well as bigger agricultural companies, to come together and agree on policies that are best for the grower," said Mary Kay Thatcher, American Farm Bureau Federation International & Agricultural Policy Senior Director. "We look forward to their contributions."
Agrible will continue providing high-quality data products through its Morning Farm Report platform with its 2016 Grower Bundle. The 2016 Grower Bundle adds alerts for increased disease and insect pressure, nutrient availability forecasts and alerts, hourly forecasts on wind speed and direction, soil conditions, temperature inversions, pollinator safety and more to the predictive analytics tools already provided in Morning Farm Report.
Read full release here.